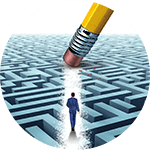 Mission: To provide leadership skills for individuals, teams and organizations in order to achieve operational excellence and topline growth.
Strategy: Based on your needs and desired results, John will create a custom intervention, enabling your company to completely engage its workforce and maximize individual and company potential.
In John's high energy workshops, participants:
Learn the difference between managing and leading
Discover and maximize their individual, team and organizational capability
Learn how to make the transition from individual contributor to managing others
Learn how to lead and drive change
Learn the process and skills of negotiation
Discover and learn about their leadership style
Learn effective time management principles and practices
Learn how to elevate people from do-ers to leaders
Learn effective coaching skills
Maximize their creativity, innovation and problem solving skills
Recognize and capitalize on different behavioral styles
Implement the 4 stages of team development
Learn to effectively resolve conflict
Learn how to handle performance issues
Discover how to hold people accountable
Learn effective presentation skills
Discover how to engage teams so they can start solving the company's problems and improve its performance
Engage in the 4 roles of leadership
John's workshops involve a tremendously high level of energy and engagement and are centered around the problems related to your specific issues. While most companies sell a process or system, Corporate Energy provides skills and behavioral changes.